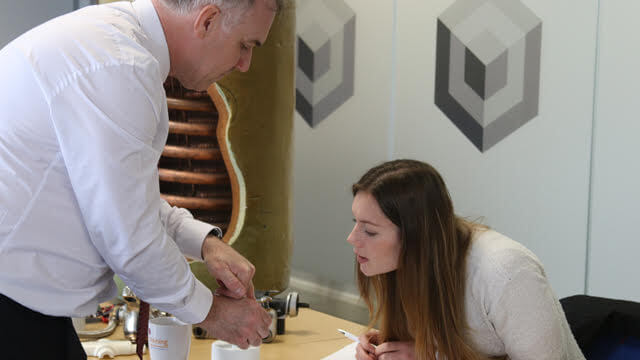 Overview
By following this City & Guilds accredited course you will gain an understanding of the duties
and responsibilities of the nominated Competent Responsible Person, within the Water Safety
Group, for the supervision, effective implementation and management of legionella risk
assessments, remedial work and management of water systems to comply with Health
Technical Memorandum 04-01.
We appreciate that our training staff are a vital component of the overall delegate learning
experience. As such, all of our remote training courses are delivered live by one of our tutors
through Microsoft Teams, or alternatively, Zoom.
Who is the course aimed at?
For managers and staff who have responsibility within a healthcare environment to ensure
adequate control measures are in place for the safe operation of hot and cold water systems
Key Learning Areas
• Legionellosis – background – medical aspects
• Legal implications
• ACOP L8 and guidance on the control of legionella in water systems
• HTM 04-01 – An insight into management requirements
• Water safety plan requirements
• Implementation of the written scheme
• Water sampling and necessary actions
• Ensuring competency of staff, consultants and contractors
• Water systems disinfection requirements
• Management of log book records
• Online course assessment
Location
Remote Training.
Course Length
1 day training course
Price
£265+VAT
Accreditation